During my 10 years of teaching I must have created, tweaked, improved and copied from various textbooks and other sources, hundreds of resources.  I have uploaded a selection that may be of use.
Most of them are not my original work and you will probably recognise them from text books and SQA past papers.  Unlike the Build Your Skill resources, they were not designed to be paperless for on-screen work but are good old-fashioned paper resources that I produced over the years.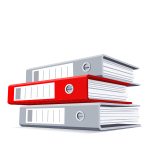 I downloaded this task from the Internet from "AssessmentDay" and although it was for Graduates looking to go into banking, I gave this to my Higher Business Management class as an introductory task.  Assuming the role as a Retail Manager, there are a series of Memos, emails and letters etc that need to be looked at.  Then tasks need to be prioritised into high, medium and low and decisions made.  Perhaps a bit too challenging for some but as a whole, the class seemed to enjoy this task.