During my 10 years of teaching I must have created, tweaked, improved and copied from various textbooks and other sources, hundreds of resources.  I have uploaded a selection that may be of use.
Most of them are not my original work and you will probably recognise them from text books and SQA past papers.  Unlike the Build Your Skill resources, they were not designed to be paperless for on-screen work but are good old-fashioned paper resources that I produced over the years.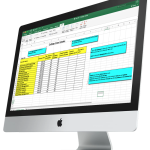 These PDF files gives an idea of what the Build Your Skill Resources look like by using a series of screenshots to give examples and an overview of tasks.