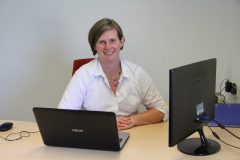 Up until April 2015, I was a Principal Teacher of Business Education having spent 11 years in the teaching profession, specialising in Administration & IT and Business Management. Prior to entering the teaching profession I also spent 12 years in the private sector working in both the hospitality and transport industries.
I know It's incredibly tough in schools at the moment – diminishing budgets, the expectation to produce high quality resources suitable for bi and perhaps tri-level teaching and simply not enough hours in the day (evenings, weekends and holidays) to get everything done!
This is where I come in.  My resources are there to support you.  I am not offering training manuals, lesson plans or learning objectives.  I am not offering links to specific learning outcomes or objectives, nor am I targeting particular subjects or levels.  I am simply offering low cost (and where possible "paperless") resources, for business & IT related topics that support your teaching.
Sometimes, students just need to practice the same skill over and over and over again. Whether it be an Excel "if statement" or working out the breakeven point from a graph, Build Your Skill Resources will give a minimum or 15 practice tasks for every single topic.  Time to give your students the expertise and confidence they need to be successful in whatever subject they are studying.
I also deliver Microsoft Office 365 training to businesses and schools.  I have my own laptops installed with Office 365 Business Premium and can offer half and full day training at your own location or in my training room based at Perth Airport, Scone.
Please go to my training page for more details www.buildyourskill.co.uk/training